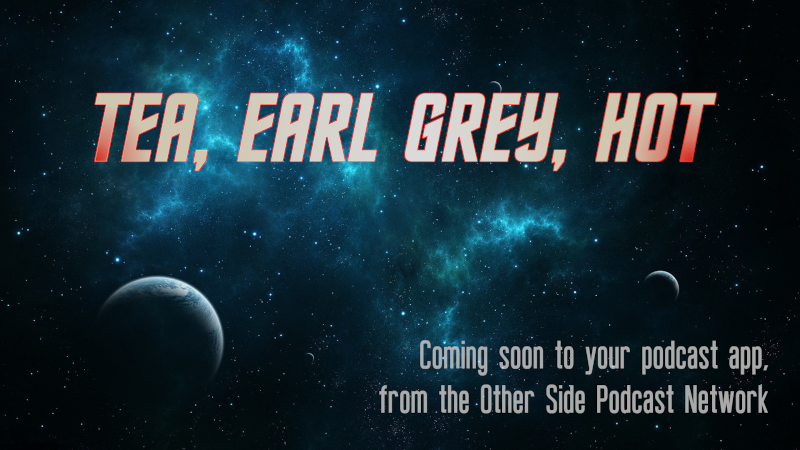 Hello and welcome to the Tea, Earl Grey, Hot podcast's website. In this series introduction, Dave and Yannick start with a discussion about the Star Trek : Picard teaser. Then, the talk about the future cast and actors from Next Generation joining the new show. Also, they talk about the evolution of Discovery, the possible Section 31 spin-off, and many other subjects.
This series is an ongoing experiment, the format is not set to stone, and might change in the future. We count on you, dear listeners, to tell us what we do wrong, and what we do right ! Also, our recording technique will surely evolve and hopefully our audio quality will improve with time.
Call to action
Are you excited about Star Trek : Picard ? What do you think about Star Trek : Discovery ? Leave a comment on this page to let us know !
In this episode
Legal
Unless otherwise stated, this episode is released under a CC-BY-SA licence, which means you can do pretty much whatever you want with it, as long as you credit us as the original authors, and if you publish something based on this episode, you have to release it under the same license.
Podcast: Play in new window | Download (Duration: 43:45 — 30.1MB)
Subscribe: Google Podcasts | Spotify | Email | TuneIn | RSS | More